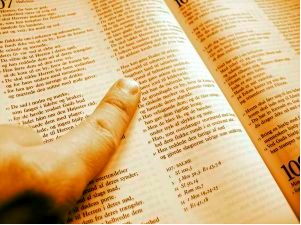 Be in the Prophetic Prayer List
I really loved the feeling of being prayed for by another person. For aside from you praying for yourself- the things that you are thankful of and of the things that you wanted, as well as of the people that you are praying for, you have somebody who in their prayers, could uplift you and encourage you not to lose hope on whatever you have been asking from the Lord. Having somebody who would pray for you makes you feel more blessed and loved, not to mention the fact that it lightens up the burden that you have inside.
However, in this busy-paced world wherein we have to attend to a very long list of errands- families, friends, and our work, not to mention the time we need to spend pampering ourselves to have even just a little break from our routines, it is quite difficult already to be with the people whom we expect could pray for us, such as our closed friends, church mates, a sibling perhaps or any member of our families and relatives that we could always count on because we already cannot find the time to do so. Spiritually, we missed everything out.
If you are the kind of person who loves to be prayed for but cannot find the time to do so because of so many demands in life that you really have to attend to, making you have no time to reach out others and connect with, talk about your spiritual life and have a spiritual check, pray together, share the things you want for them to pray for you, then you need to have and be in the prophetic prayer list. In here, we offer you a free prayer and pray for your concerns. We also give free prophecy that will help you have a better living, despite your busy schedules and inability to contact and have somebody in person be with you together as you trod on your spiritual journey. To get it on, simply fill in the form you see on the screen and submit once done to get your free prophecy as well as to be in the prophetic prayer list.
subscribe for daily prophetic updates now.