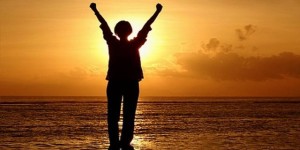 The Power of Faith
In Bishop Jordan's book, "Bible & Prophecy: A Commentary of Genesis", it discussed about an important quality of the prophet to have: Faith. It mentioned Abraham's story and how his faith and trust in God was ultimately tested over and over again. Can you imagine this happening to your life? How would you take all these tests of faith?
Prophets back in the day and in the modern times are no different. They would be placed in a position wherein they will make the difficult choices. They will need to choose what is uncomfortable, what is unfamiliar, and what can be scary, all because they have faith in God's call and in God's will for their lives. Circumstances may have changed, but the struggle to be faithful is still there. What's great about becoming a prophet of God is that your faith deepens as your relationship with Him deepens as well. You become stronger and are able to face any trials that life confronts you with.
"And Jesus answered and said to them, "Truly I say to you, if you have faith, and do not doubt, you shall not only do what was done to the fig tree, but even if you say to this mountain, 'Be taken up and cast into the sea,' it shall happen." Matthew 21:21
Prophecy can truly strengthen you and give you a better understanding of God's plans for you. Do not underestimate the power of faith. It can move mountains and do incredible things in your life. Get your  prophecy today and read God's Word for you.
subscribe for daily prophetic updates now.