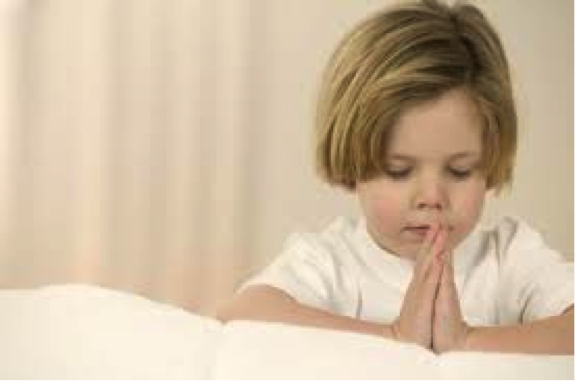 Communicate With God
We communicate with God by being open and listening to what God is saying to us.
Why Do We Need to Communicate with God? 1 One day, Jesus was praying in a certain place. When he finished, one of his disciples said to him, "Lord teach us to pray, just as John taught his disciples." 2 He said to them, "When you pray, say: "Father hallowed be your name, your kingdom come. 3 Give us each day our daily bread. 4 Forgive us our sins, for we also forgive everyone who sins against us. And lead us not to temptation."The above verses show the instructions of God on how people should pray to Him. The second verse specifically teaches the people that God should be acknowledged and recognized as the Heavenly Father, who provides everything that people need. More importantly, the above verses show that a person can communicate with God through the use of prayer. In most cases, prayer is more effective in a silent and solitude manner. Hence, prayer can be considered as the most effective way to communicate with the voice of God. One of the most essential promises about prayer can be found in I John 5:14-15 (NIV) which states:
14 This is the confidence we have in approaching God: that if we ask anything according to his will, he hears us. 15 And if we know that he hears us – whatever we ask – we know that we have what we asked of him.
The above verses explain that prayer, as the most effective way to communicate with the voice of God, is also the most efficient means to hear the voice of God as well as to be heard by God. In the principles of the Prophetic Language System, it is, hence, important to pray and communicate with God so that the attainment of behavior excellence will be easier and faster. However, it is very essential that the individual who wants to use Prophetic Language System as a model for human transformation and mind renewal should learn how to communicate with the voice of God for several compelling reasons.
subscribe for daily prophetic updates now.