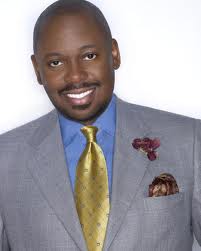 Master Prophet E. Bernard Jordan
"And this is the confidence that we have in him, that, if we ask any thing according to his will, he heareth us: And if we know that he hear us, whatsoever we ask, we know that we have the petitions that we desired of him." (1 John 5:14-15)
My Friend, welcome to the world of Prophetic Prayer. Do you know that God wants to give you the desires of your heart? Do you know that it is not the Father's will that you walk in lack, sickness, depression, sadness or defeat? For it is the Father's good pleasure to give you the kingdom! (Luke 12:32)
No matter what you are going through today, know that God can work it out. Sickness, depression, sadness, poverty, low self-esteem, bitterness, broken relationships, no matter what the dis-ease, God can change your situation for the good in the twinkling of an eye. All you must do is begin to ask and God will grant you the desires of your heart.
As your personal prophet, I want to stand on the wall of prayer and petition the Father on your behalf for deliverance, healing, and blessings. There is nothing too great for our God. The Bible says when you believe the prophet you will prosper (2 Chronicles 20:20), and that is in every area of your life. As you move in faith and begin to write out your petitions to the Father, and then believe that you have already received what you are asking God for, God will work in the midst of thee.
The key ingredient is that you believe, not just in God, but believe His prophet.
THIS IS YOUR DAY OF DELIVERANCE!
THIS IS YOUR DAY OF DIVINE BREAKTHROUGH!
THIS IS YOUR DAY OF HEALING!
THIS IS YOUR DAY OF RESTORATION!
All you have to do is believe God's prophet that he has sent into your life.
Now, click on the Prayer Request icon and begin to document your request to the Father, and know that God's hand is upon your life for good. No more worries in this season, for your Master Prophet is breathing change into your situation even now…
Master Prophet E. Bernard Jordan,
Your Personal Prophet
subscribe for daily prophetic updates now.