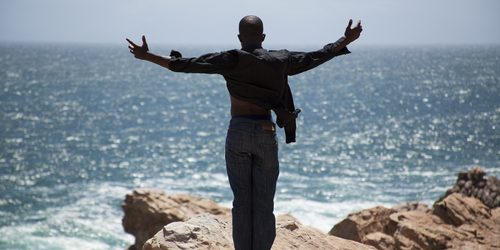 Prepare Your Body of Consciousness
Whatever you are carrying in your life today, you had to prepare a place for it first. Your choices and actions in the past all led to you to where you are right now. If you are in a current place of darkness, it was because you had prepared yourself to step into it. 
Once you understand this, there is a risk of you throwing blame at others. There is a risk of you getting angry at yourself. There is a risk of you getting demotivated and feeling overcome by failure instead of pushing forward to make things work.
Listen, there is no use in letting yourself fall into the pit of anger and regret! The apostle Paul tells us this in the Bible:
Brethren, I do not count myself to have apprehended; but one thing I do, forgetting those things which are behind and reaching forward to those things which are ahead, I press toward the goal for the prize of the upward call of God in Christ Jesus.
-Philippians 3:13-14
Press toward the goal for the prize of the upward call of God! Leave your mistakes behind and reach forward to better things ahead. Wherever you are right now, there is still hope! Begin to praise the Lord because the Scriptures say:
"Rise ye up, take your journey…"
-Deuteronomy 2:24
God is calling you to rise up! You put yourself there, and you can pull yourself out of it! Whatever you experience in your natural life, you have prepared the body of consciousness for it, and as a result, it manifests! 
In order to experience the breakthrough you've been seeking God to release in your life, your body of consciousness must be prepared for it! You have to know who you are in Christ! You were born of God and you're about to witness Him step boldly into your SITUATION!
Prepare your body of consciousness and watch as He brings forth your breakthrough. Glory to God!
subscribe for daily prophetic updates now.