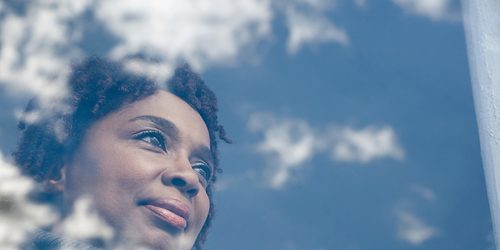 Rebuke Fear and Protect Your Peace of Mind
There's going to be a pivotal situation that is going to arrive this season. The enemy called FEAR is going to attempt to break and enter into your peace of mind through the backdoor of conversation.
There are several conversations you must remove yourself from this season, because they are secretly laced with fear. Have you ever been in a situation where you felt more anxious and worried because of something that was said in a conversation? There are times when certain conversations with certain people can do you more harm than good. Words can create fear in our hearts and minds, which hold us back from putting things into the right action.
Fear Destroys Your Peace of Mind
Fear is the very enemy that will attempt to rob you of your peace of mind! But as God's beloved people, we can protect ourselves through the mighty name of Jesus!
The thief cometh not, but for to steal, and to kill, and to destroy: I am come that they might have life, and that they might have it more abundantly. I am the good shepherd: the good shepherd giveth his life for the sheep.
FEAR wants to rob you of your chance of being a blessing and being blessed! You are in a season where your spiritual eyesight is leading you into GREAT THINGS and fear wants to stop it!
There is a GREAT THING that is connected to your willingness to trust God in this season. Make no mistake to let fear enter your heart. Your growing peace of mind can only be acquired with a heart of honesty and authenticity. You must evaluate your own life and decide if peace is something you want by letting go of those who insist on keeping you miserable. Protect your peace of mind through prayer and trust in God. 
subscribe for daily prophetic updates now.