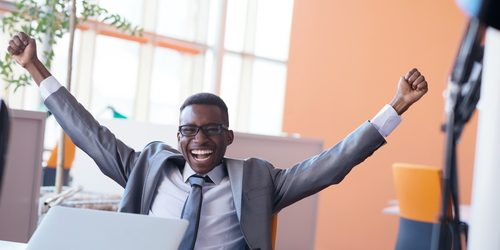 Take the Right Action for Your Breakthrough
The ancestor of every breakthrough is an ACT of faith. If you want to receive a breakthrough in your life, you need the right ingredient called the right action.
You need the right actions to bring forth your breakthrough. A single wrong action can either delay or deprive us of the blessings we are supposed to receive. So, how do we know which is the right action to take?
Pray to God for Divine Clarity and He will give you incredible Divine Insight!
The Bible says in Proverbs 2:6, "For the Lord giveth wisdom: out of his mouth cometh knowledge and understanding." Seek God for Divine Insight to help you get the right ingredients for your breakthrough!
It's important that you take the right action and know that you CAN do all things through Christ, who strengthens you. He can walk you into breakthrough after breakthrough! He wants you to experience great things that will impact you and your household!
You may be standing right in front of all the GREAT THINGS that God has for you; however, you may appear stagnant and frustrated because you didn't quite know how to walk into it. There may be evil mouths behind you shouting the damaging words, "YOU CAN'T!" When this happens, do not let the enemy achieve their motive!   
Let the Lord reveal the dishonorable thief that wants to bring you into a devastating place of frustration and stagnation. Allow God to take His hands and place them over both of your eyes to cause you to see and take the right action. The Lord is going to let loose something extraordinary for you in the atmosphere that's going to bring you into a great breakthrough!
Are you ready to stand and see the breakthrough He will do before your eyes? Say, "Hallelujah! Lord, you're truly worthy to be praised!"
subscribe for daily prophetic updates now.