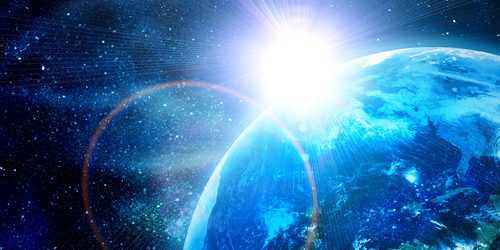 The Only Way to Heaven
"Looking for that blessed hope, and the glorious appearing of the great God and our Saviour Jesus Christ;" (Titus 2:13 KJV)
From the beginning of this book, Jesus has been portrayed as the Savior of the world. He was, is, and will be the only Savior that all mankind needs to be able to enter the kingdom of God in heaven. The bible said: "There is one God and one Mediator who can reconcile God and humanity – the man Christ Jesus. He gave his life to purchase freedom for everyone."
No matter how hard a person tries to be good, his efforts will never be sufficient. It will never get him to heaven. Only Jesus Christ can open the connection between God and man. Remember that because of sin, man was separated to God. The prophet Isaiah said, "But your iniquities have separated between you and your God, and your sins have hid his face from you, that he will not hear." But through Jesus Christ, a bridge was built which made it possible for anyone who accepts him as Lord and Savior to come directly to God the Father.
Jesus Christ, the only begotten Son of God, is the only way to salvation and eternal life. Without him, salvation, forgiveness, and the promise of eternal life will never be possible for man to have. Jesus said, "Without me, no one can go to the Father."
So how should a person receive the salvation of Jesus and his free gift of eternal life? He must open the doors of his heart and allow Jesus to enter and make him rule over it. He must confess and declare that Jesus is the Lord and Savior of his life. He must believe it with all his heart, mind, and soul. The Apostle Paul said, "If you openly declare that Jesus is Lord and believe in your heart that God raised him from the dead, you will be saved."
Now, what happens when a person accepts Jesus Christ as Lord and Savior? Aside from being forgiven, saved, reconciled with God, and given the free gift of eternal life, that person is also given a new life. Jesus, the Son of God does not only give salvation, he also washes all the sins away that one can no longer recognize his own self. This is the truth according to the bible – "Anyone who belongs to Christ is a new person. The past is forgotten, and everything is new."
subscribe for daily prophetic updates now.