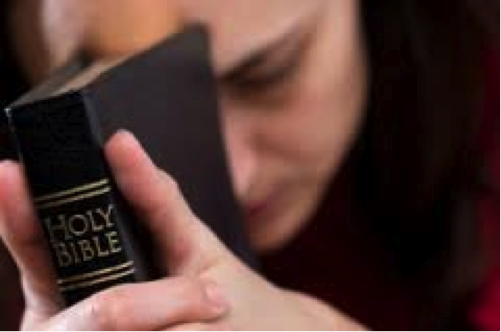 Time Is Working A Miracle In Your Direction
"And He took him outside and said, "Now look toward the heavens, and count the stars, if you are able to count them " And He said to him, "So shall your descendants be."(Genesis 15:5)
Your eyes can play tricks on you when you are seeing with your natural sight. Your natural sight can look at your current situation and say it's all over. Pay close attention to what the Spirit is revealing to you about YOU. There are events and dates that are going to play a major role in your future success.
It is clear when you allow your natural sight to control 100 percent of your seeing power, trouble is on the way. The enemy wants you to hang on to the smallness of a thing and not see by the Spirit the truth that is present. Letting go can be difficult, but it is necessary for you to advance to the next level.
Whatever has been done in the dark will surely be seen in the light. The danger of allowing negative words to come out of your mouth is that it keeps you in a stuck place. God did not create you to be a doormat for people to walk on. Just because you may be having a few setbacks, does not mean that you should shrink in the presence of your peers. When your problems show up to take you down a negative path, immediately tell your problems that God has everything under control.
The words that come out of your mouth carry a vibration that will either make you feel good about your day or frustrated with your day. Self-doubt has killed more dreams and has caused more visions to come to a halt than we are willing to talk about. As long as the enemy can keep you in self-doubt, you will spend more time making excuses for what is happening than doing something about it.
In this season, allow the Spirit of the Lord to use you to speak greatness over your own life!Whatever you do, do not believe the headlines that the well of prosperity has run dry. The enemy is liar! You were created to dominate. In order for you to see what God is really doing in this season, your spiritual eyes must be open. The Holy Spirit is going to give you the tools to build it brick by brick.
You have the power to rebuke any negative work that the enemy is doing in this season. Never allow yourself to feel uncomfortable when God is handing out His blessings to you. Adjust your mind to think, "I am only receiving my rightful inheritance." In order to play the game of life and win, your voice must become active in the universe.
"Let this mind be in you, which was also in Christ Jesus." (Philippians 2:5)
When you let the mind of Christ take over, you are admitting that you are playing to win. The Spirit of the Lord is everywhere at the same time. No prayer request goes unanswered. Restoration is your portion. The Holy Spirit is breathing on the dry bones and they shall live. The full measure of the hand of God has not been seen in your life.
You were created to solve problems.
The answers that people are looking for are in your mouth!
Never be afraid to go to next level!
You have been given dominion. Start walking in your power!
subscribe for daily prophetic updates now.