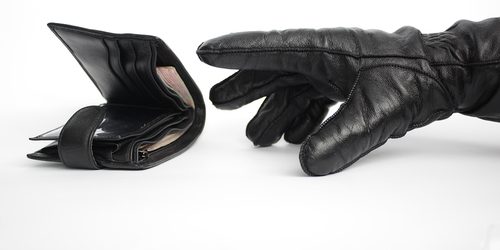 Achan and the Love of Mammon
There is much conflict and dispute in the world today, even in the community of God's believers. Who would've thought the love of money would cause so much destruction?
Many will run rampant towards what appears to be the glistening spoils of Jericho. The Bible warns us of the dangers of greed through the story of Achan, the son of Carmi, son of Zabdi, son of Zerah of the tribe of Judah. Achan's devastating love of money caused Joshua's men to be defeated at Ai after experiencing a promising succession of victories.
It didn't take long for Joshua to realize that it was Achan who caused their defeat. Achan may have loved the Lord; however, he was in a devastating love triangle because he loved money more. This caused him and his family to be put to death in "the Valley of Achor" which means "the valley of trouble". God had forbidden anyone taking to himself the spoils of Jericho. Yet one man, only one, amongst all the hosts of Israel, disobeyed and brought failure upon all.
Now Joshua said to Achan, "My son, I beg you, give glory to the Lord God of Israel, and make confession to Him, and tell me now what you have done; do not hide it from me."
And Achan answered Joshua and said, "Indeed I have sinned against the Lord God of Israel, and this is what I have done: When I saw among the spoils a beautiful Babylonian garment, two hundred shekels of silver, and a wedge of gold weighing fifty shekels, I coveted them and took them. And there they are, hidden in the earth in the midst of my tent, with the silver under it."
Achan was tempted by the spoils of Jericho and he sinned against the Lord.  For his transgressions, he was taken to the Valley of Achor where he was put to death. Through Achan's example, we learn a very important lesson: the wrong kind of love can place you in the valley of trouble!
It is important that you stay out of the "valley of trouble". Keep yourself in the spirit of the Lord and obey His command. While others fall victim to the love of mammon (money), let your spiritual eyesight cause you to recognize God's gold. Receive your DIVINE ELEVATION, in the mighty name of Jesus!
subscribe for daily prophetic updates now.