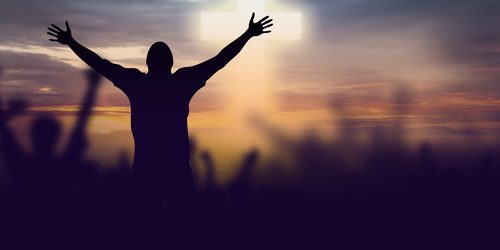 Don't Dare Allow Fear to Stop You
If you live in fear of what is not real, you will never appreciate the sudden blessings from the Holy Spirit. There are seasons in our lives when the Holy Spirit wants to surprise us with unexpected blessings. But if we live in constant fear of every sound that goes bump in the night, we will close the door on our blessings.
It has always been God's divine plan that we have dominion on earth. You were not sent to this earthly realm to live in fear. The enemy is after our imagination because he wants to keep us scared of the dark. As long as you walk around afraid of what could happen next, you stay paralyzed. The enemy's calculated attempts to ruin our day are part of his plan.
It is necessary to know how important it is that you start participating in what God is doing. What the Holy Spirit has for us is for NOW. If you want to be who God created you to be and step into your greatness, you have to allow yourself to be pushed. We have to be open to allow someone who sees farther than we are able to see, someone who will guide us to our wealthy place!
Have No Fear!
Our Father has sent us that person in the form of the Master Prophet! The alarm has been sounded and our immediate involvement and effort are needed.
We will walk in complete victory.
We will accelerate towards the finish line.
The waters will have been troubled for us.
The Holy Spirit wants to manifest in our lives but it will take a team effort. Every member that God is bringing to the team must step up and bring their gifts and talents to the table. Every area of our lives can be touched by the hand of God and cause fruit to be produced in our lives. But the enemy will keep using distractions to take us off course. Do not fear. Do not back down. Let's just keep moving forward!
The prophetic word for our lives will run through all the roadblocks the enemy has put in place. Let's start to eradicate the fears that will try to stop us!
Declare now that the mind of God will be with you in every decision that you make in this season. Whatever gets in our way that does not line up with the word of God for our lives will have to deal with the consequences. Are you ready?
The Prophet Is Here to Help But You Must Also Help Yourself
Your participation is crucial. God has given me something very specific to you. Make sure you continue to read every word that the Master Prophet has written. Don't allow the enemy to bully us into isolation, stagnation or procrastination. Every day, we need to look in the mirror and speak God's blessings over our lives. Remember, it is God's will that we live an abundant life. Remember that if the prophet doesn't PUSH us, who will?
The prophet's assignment is to make sure that our mind is pliant and that our limbs are flexible so that we can withstand the PUSH. Receiving half of a blessing, half of a breakthrough, half of a miracle is not the plan that God has for us. It is God's desire to bless us and make us prosperous.
The Holy Spirit connected us with this prophetic ministry because half of anything is never good enough. Don't settle for half when God has already prepared more for you! That is why prophets want to PUSH us because, in order to receive more, we have to DO MORE!
Keep Pushing
No weapon formed against you in the dark, in the light, nor in your mind will prosper. The trickery and the foolishness that originally take us out now only strengthen us to handle the PUSH.
Our actions will even cause our children's children to inherit the fruit that is hanging on the tree of prosperity. The season has cleared the way for generational entrepreneurship to blossom. Our greatness is emerging from the PUSH.
Everyone, regardless of their geographical location, needs a PUSH towards their destiny. When it is our season, we can't hide from the Holy Spirit. Start decreeing what we want from God. Our blessings are in our seeds.
One prophetic word released out of the mouth of the prophet is going to bring divine order to our finances, our relationships, our health, our family, our career and our dreams. Decree that you will have joy, peace, and happiness. Let's trust the Master Prophet. Don't allow the fear of the unknown keep us stuck in sameness! Step out in faith and sow your seed into the church ministry. There is a word in the Prophet's mouth for each one of us.
subscribe for daily prophetic updates now.