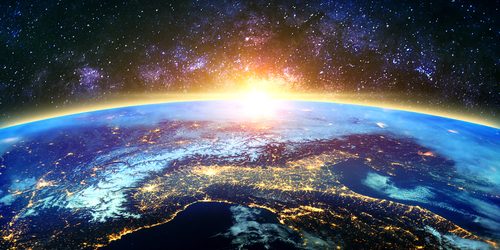 Why Was Satan Cast Out?
There is a story about a war in heaven that happened long before our mortal existence.
Before we came on earth, we lived with our Heavenly Father and our spirit brothers and sisters. We were very happy but God wanted more for us. He wanted us to become like Him. As His spiritual children, we have that innate potential to become godlike as well.
There was a grand council wherein all were gathered and God announced His plan. We were to be given bodies of bone and flesh and we were to be tried and tested, that we may grow and learn to be as He is. Crucial to this plan was the need for a Savior.
Part of the plan was that we had to be separated from the Father, and in order to come back to Him, there needed to be someone who could live the same way and endure in order to redeem us all. Jesus was the first to raise His hand saying, "Father send me and the glory be thine". Whereas Lucifer (Satan) also raised his hand and said, "Send me and not one soul will be lost". He had a different plan than what the Father had in mind and there arose a great battle in Heaven with those who sided with Satan. By that battle, all those that stood by this once angel of light were all cast out and fallen, never having the chance to have bodies of flesh as we do. Satan was cast out for rebellion, for trying to take away the agency of mankind and for disobeying the Father.
Our life here on earth proves that long ago, we chose the Father and Jesus Christ and followed their plan. We may have forgotten but they keep reminding us everyday that they are there and that they love us so much.
They gave us this earth to learn and grow and be tried and tested but they also gave us the gift of free agency. We are free to choose life and liberty through the atoning sacrifice of our Lord Jesus Christ, or death and captivity through the Devil, that fallen angel.
subscribe for daily prophetic updates now.